One of my favorite writers about writing, William Kenower, regularly does interviews with a wonderful collection of literati: highbrow, lowbrow, and from every place between.
I've only dipped into this shining trove a few times, but of those times my favorite is the interview with Jonathan Evison. His novel, The Revised Fundamentals of Caregiving (later made into a sweet Paul Rudd movie, The Fundamentals of Caring) is an all-time favorite.
Here's a transcribed excerpt from the interview, to tempt you into watching the whole thing. (It's only about five minutes long.)
"… the things that my characters will always have in common is that they are self-conscious … have a healthy sense of self-contempt … but they want to change. … We love people for their eccentricities and their weaknesses, more so than their strengths."
"If you're writing to be published you're wasting your time … (even if) you do succeed … you're (still) wasting your readers' time. … Write because you love to write."
There's so much more good stuff in the interview than those brief excerpts: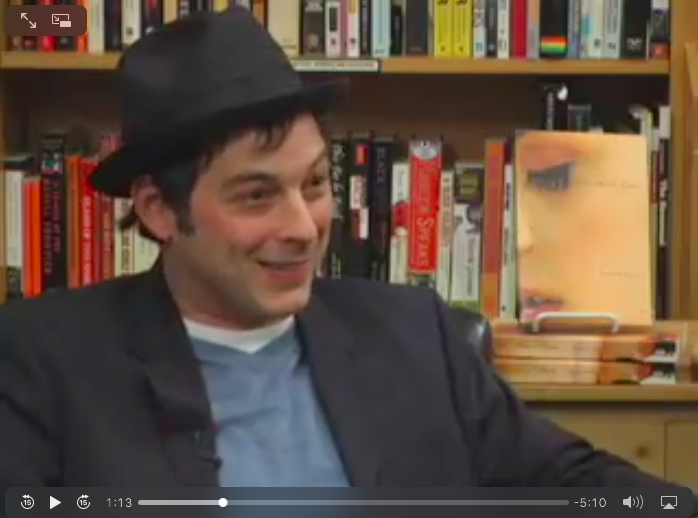 Bonus: (At least for me): Our soon-to-be daughter-in-law, Nicole Persun, and her father, Terry Persun, both published authors, are friends with Mr. Evison and with Bill Kenower. I want to squeeze myself into one of their meet-ups with these two. Please???